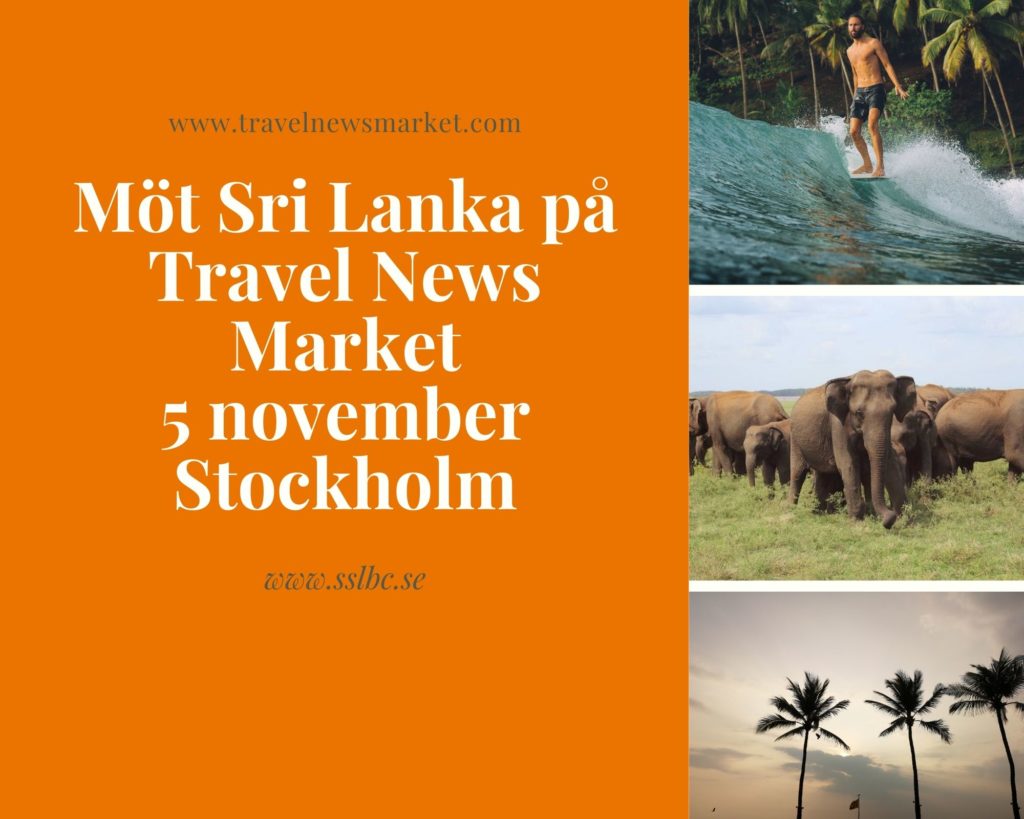 Sweden-Sri Lanka Business Council (SSLBC) har omfattande kunskaper om Sri Lanka och förutsättningarna för att göra affärer med eller etablera sig på Sri Lanka. SSLBC har ett stort nätverk och ett gott renommé och genomför kontinuerligt aktiviteter i Sverige och på Sri Lanka för att stötta handelsutbytet mellan våra två länder. Turismen är viktig näringsgren inom detta utbyte. Vi bistår med kunskap och kontakter inför den kommande återstarten.
Dear travel industry colleagues.
Travel News Market will be held as planned November 5th, 2020. The development of the Covid – 19 pandemic in Sweden is going in a positive way so we decided to go through with this trade fair in a safe way. We believe that there is a great demand for restart the travel trade and start meeting each other again. Although this time in a safe way with the following instructions.
* Visitors must have pree-booked meetings
* Meetings must be sitting down
* Face mask is offered if needed
* Be restrictive with free-flow networking
* Mingle parties are not permitted