Would you dare to leave a comfortable life in Sweden and move to South Asia and start a new life and a new business? One who has done that is Anna Kalm who two years ago moved to Colombo, Sri Lanka to start Ascentic. Today, the company has grown to 60 employees and have approx. 20 Swedish clients.
Along side developing her company, Anna works together with Microsoft in Sri Lanka with Women in Tech initatives.
Anna and here colleague Dilini Serasinghe will share their experiences and describe the journey from Sweden to Colombo and how it is to work as a foreigner in Sri Lanka. Dilini will give us insights in how the tech scene is changing in the country and the region.
You will also get to meet Leif I Ohlson, Secretary-General Sweden-Sri Lanka Business Council and Erik-Wilhelm Graef Behm from Business Region Gothenburg. They will tell you more about the existing opportunities between Sweden-Sri Lanka.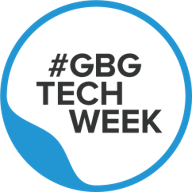 Vill du veta mer om möjligheterna på Sri Lanka ? Kontakta House of Sri Lanka